Our Guarantee
---
Looking for a Licensed Electrician Near McKinney, TX?
Contact Us for a Free Estimate
Our Promise to Our Customers
Find a trustworthy residential or commercial electrician is often easier said than done but we make the process easy at Bill's Quality Electric. Not many electricians offer a 5-year warranty on all workmanship – but we do because we're confident in our completed work. Unlike other electricians who tend to offer "cookie-cutter" solutions to many electrical problems, at Bill's Quality Electric, we understand that custom solutions are often required to solve complex electrical problems. That's why we treat every project we're a part of like our only project. Signature service, licensed electrician expertise, and a drive to exceed your expectations defines our level of customer care at Bill's Quality Electric.
Bill's Quality Electric provides a five-year warranty on workmanship. All parts and fixtures usually carry a one year manufacturer's warranty (longer on some items).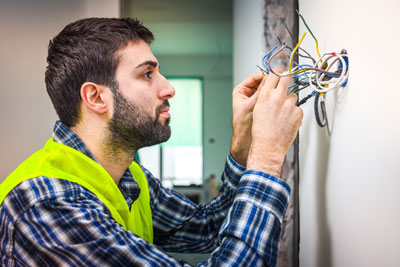 Keep Us in Mind for Future Work
Bill's Quality Electric is the right electrician for your commercial or residential project, and we want you to know that you can hire us without any hesitation – knowing we'll perform your electrical work to the best of our ability and to some of the highest standards in safety within the industry. That's our guarantee, and we're standing by it.