Services
---
Searching For Fast and Professional Electric Repair Near McKinney, TX?
Contact Us for a Free Estimate
Committed to Your Satisfaction
As a master electrician and fully licensed electrical contractor, Bill's Quality Electric, LLC provides swift and dependable services, and our technicians can diagnose, troubleshoot, and repair just about any electrical problem with most commercial and residential systems. We're fully equipped to wire new electrical systems, provide replacements and upgrades, install new meters and panels, and so much more.
At Bill's Quality Electric, we can also also help local homeowners and businesses maximize their property investments by connecting them with valuable energy management and conservation systems, including lighting and water heaters. Lower your energy bills, enjoy more robust and reliable electrical systems, and experiece greater cost savings with Bill's Quality Electric.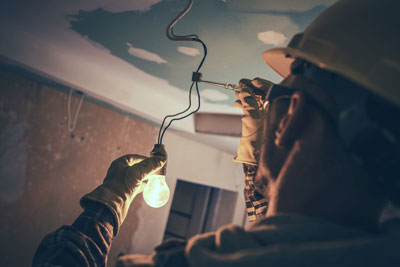 We install and repair:
Recessed Lighting
Security Lighting
Landscape Lighting
Retrofits
Exhaust Fans
Generators
Panel Boards
Meter Bases
Forklift Chargers
Circuit Breakers
Motor and Machine Wiring
Transformers
Christmas
Seasonal
Promotional
Office
Restaurants
Maintenance
Consultation and Design Services
We also install and repair dedicated circuits for:
Dishwashers
Disposals
Air conditioning
Electric heating systems
Ranges / Ovens
Spa / Hot Tubs